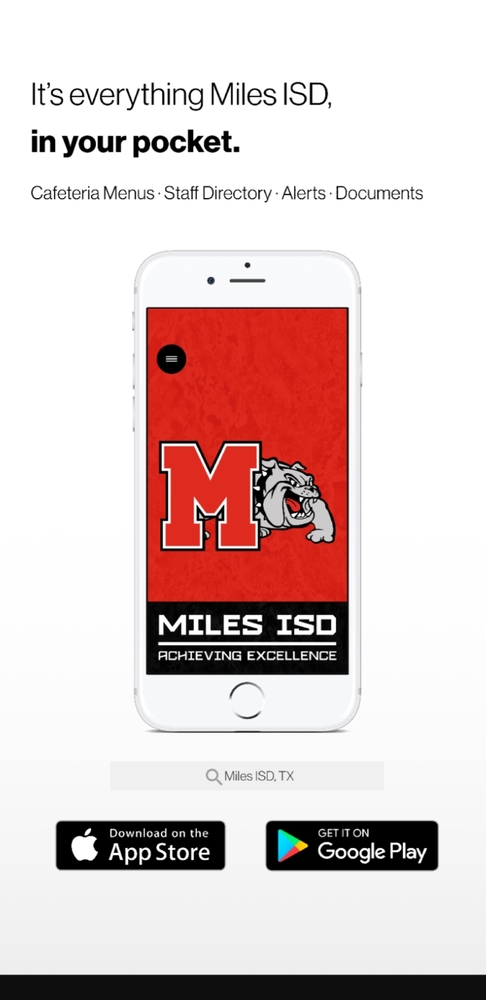 Miles ISD News
Clint Askins
Thursday, June 18, 2020
MISD, through a program with the Shannon Hospital will be able to provide telemedicine for students starting the 2020-21 school year. More information to come soon.
To further assist our families, Miles Elementary and Miles Junior High will be looking into reducing the student supply list. We are purchasing many of the usual items through a bulk order. The items left on the list are the ones you most frequently see for a deeply discounted price during the back to school season like crayons, pencils, and glue. While we could not completely eliminate the supply list, we believe the reduction is significant and
will help our families.
The school calendar has not been revised. We believe the best thing for our community is to keep our calendar as close "to normal" as possible. We also realize we must be proactive and prepared to miss some school days if needed due to bad weather and COVID-19. For this reason we have developed plans for virtual learning and/or the possibility of adding days to the end of our original calendar.
We certainly hope that we are not going to have to do this. You
will also note that the school day will be five minutes longer in the 20-21 school year. This extra time daily will allow us to possibly use days when needed without having to make them up. We call this banking minutes.
We are also excited to announce that we now have our very own Miles ISD App. The app can be downloaded from the Apple App Store for Iphone devices or the Google Play Store for Android devices. This App will help us consolidate the way information is distributed to parents, students and staff members. It will be a one stop shop for live feed, events, athletics, school news and alerts. To complement the app we will have a new website that will project all information shared through the app in real time.
I know there are many questions about the 2020-2021 school year. We will be providing more information toward the end of the month and early July. Right now, we continue to work toward a FULL and ON TIME start to 2020-2021!
Thank you for your support and have a great summer.
Clint Askins
Miles ISD Superintendent