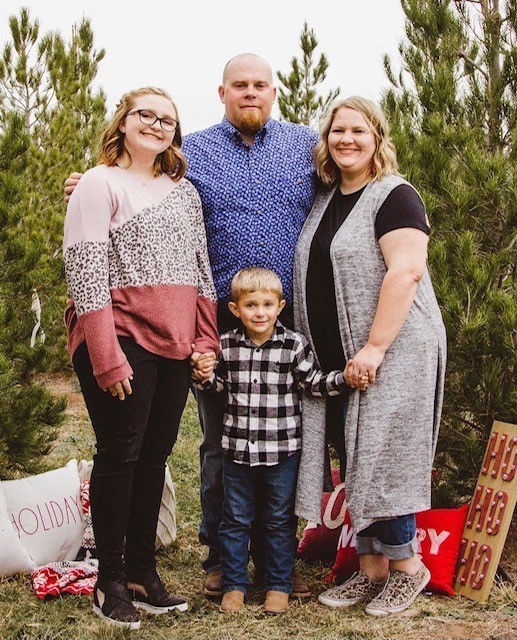 Teacher Spotlight
Clint Askins
Monday, March 08, 2021
Name: Kathy Glass
Years on staff: 7
Position: Child Nutrition Director AKA Glorified Lunch Lady
Hometown: San Angelo, TX
Briefly explain your job: It's not all just about cooking in this position. There is quite a bit of paperwork that goes along with this job. I have to plan a menu, count inventory, order food and supplies. There are so many little things that would make this story boring.
What does a typical day look like for you? We start work at 6:30 AM. The morning is spent prepping food and paperwork. The afternoon is spent serving lunch, cleaning up and more paperwork.
What is unique about Miles ISD? I feel like there is a sense of community here. If someone is down, we are all here to pick them back up. We aren't just co-workers, but a family.
What do you enjoy most about your job? To see the kids that are thankful to be here at school and getting a nutritious meal. I know there are some kids who don't have it so easy at home. So knowing we are providing a safe place for them is the most rewarding part of my job.
What makes you hopeful? Humor seems to play a role. Having a good laugh can make people feel more hopeful. We tend to experience more hope, when we feel there are multiple ways to accomplish what we want.
Favorite Quote: "People who wonder if the glass is half empty or full miss the point. The glass is refillable." -Unknown
Favorite historical figure: Franklin D. Roosevelt
Hobbies: cooking, playing board games, spending time with my family, reading, watching sports
Favorite fast food: Rosa's and Whataburger
Favorite holiday: I don't think I have a favorite holiday. I just love getting to spend time with family and friends.
Ideal vacation: I have always wanted to go on a cruise.