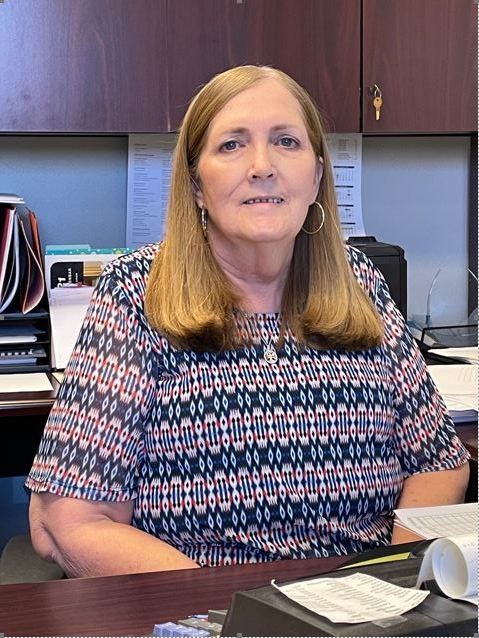 Teacher Spotlight
Clint Askins
Thursday, April 01, 2021
Name: Debbie Blackwell
Years on staff: This will be my 28th year, retiring at the end of this year.
Position: Business Manager
Briefly explain your job: I help manage the finances of the school.
What does a typical day look like for you? I come in and start working on my list of things to do for that day. Some days, things stay on track and other days you have more pressing items come up.
What is unique about Miles ISD? The way the teachers and staff care for our students and each other. They go out of their way if someone is in need. They are always there to cheer each other on.
What do you enjoy most your job? The people. Mr. Askins and Kati Briley are wonderful to work with.
What is the most difficult part of your job? TEA making changes all the time.
What makes you smile? My granddaughter. She is so full of love and life.
Favorite Quote: Be Happy
Favorite historical figure: Jane Austen
Hobbies: Cooking
Favorite fast food: Fried chicken
Favorite holiday: Thanksgiving and Christmas when all my family comes together.
Ideal vacation: To visit my son in Montana