News
THANKS to our local farmers and Bayer Fund, Miles ISD received a $15,000 STEM grant through @AmericasFarmers Grow Rural Education program! Miles ISD will use the funds to...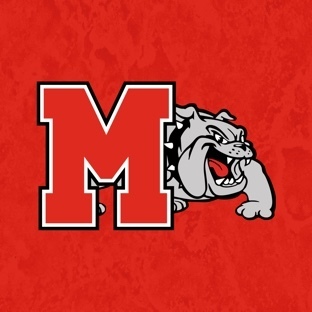 Education Rights and Responsibilities During Covid-19
Dear Miles Parents & Guardians, I am optimistically excited to welcome you to the 20-21 school year. As we press forward during these uncertain times, I wanted to reach...
SEE ALL NEWS
LIVE FEED

LELA TAUBERT
2 days ago
ATTENTION SENIOR FAMILIES: MHS will host a FAFSA Night October 19th from 5:00 PM - 7:00 PM in the HS Cafeteria. Representatives from ASU will be here to help complete the FAFSA process. Prior to coming, ASU recommends, parents and students visit the link: https://studentaid.gov/apply-for-aid/fafsa/filling-out. This website provides information on how to create the required FSA ID/password, what documents to bring, etcetera.
You won't want to miss this!
JAYSON WILHELM
6 days ago
AAA Letter Jackets will be at Miles HS on Tuesday September 29, 2020 to size students for letter jackets. This will include anyone who lettered in the fall of 2019. This includes band, football, basketball, cheer, cross country and volleyball. They will be taking orders in Room 1 at 9:00 am.
If you have not received your information packet from your coach or sponsor yet, please see them ASAP as you will need this packet to place your order. Students that already have a letter jacket may also place patch orders at this time.

Miles ISD
7 days ago
Dear Parents, A Miles ISD teacher or student has tested positive for COVID-19. Due to confidentiality, we are unable to share the teachers or students name and we appreciate your understanding in this highly sensitive matter. Facilities have been sanitized and cleaned. The teacher or student wore a mask or face shield at all times and practiced social distancing protocols. The teacher or student will not return until all of the following criteria are met: 1) at least one day (24 hours) have passed since recovery (resolution of fever without the use of fever reducing medications); 2) the individual has improvement in symptoms (e.g., cough, shortness of breath); 3) at least ten days have passed since the symptoms first appeared; All staff and students will continue to be screened for symptoms of COVID-19 and safety protocols will continue to be followed. The health of our students and staff is our top priority. Thank you for your support and cooperation.

LELA TAUBERT
8 days ago
Kicked of the day with the Miles ISD Bob Fuller XC Meet, enjoying all the creativity of "Fake Injury Day" for HOCO 2020, and still maximizing learning when and where we can! We look forward to the 7th/8th grade STEM volcano completions. They are meeting the challenge and working hard! #BulldogPride
view image

CURT MCKNEELY
8 days ago
5th grade students created awesome posters about matter changing states.
view image
SEE ALL POSTS