Parents reminder that today there is no JV baseball game. Varsity plays at Winters @ 4 today.
28-Weekly. We hope that everyone has had a restful and enjoyable Spring Break. Be ready to hit the ground running on Monday. Please remember to make sure that you cell phone is off and in your backpack. With warm weather on the horizon, please make sure that you are following the dress code. The last 9 weeks will fly by. Make sure you are watching your grades on student portal.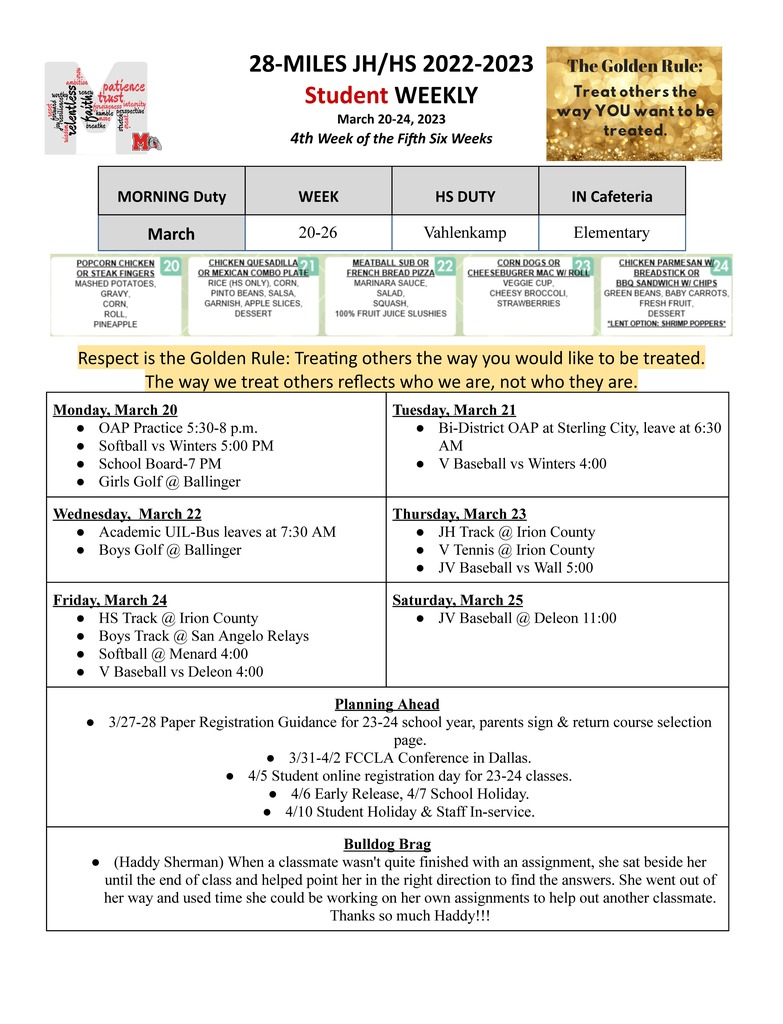 Saturday's JV baseball game has been cancelled.
Our very own Curt McNeely is Region 15 TEPSAN of the year. This is a great accomplishment for Mr. McKneely. His dedicated service to Miles ISD is greatly appreciated. If you see him out and about tell him congratulations!!
https://www.tepsa.org/awards/tepsans-of-the-year/


Tomorrow's baseball game in Christoval is now a 4:30 start.

Student Weekly- March 6-10. Juniors will be ACT testing Tuesday morning. There is a lot going on, but let's prioritize our academics as we close out the 3rd week of this 6-weeks! Bulldogs RISE!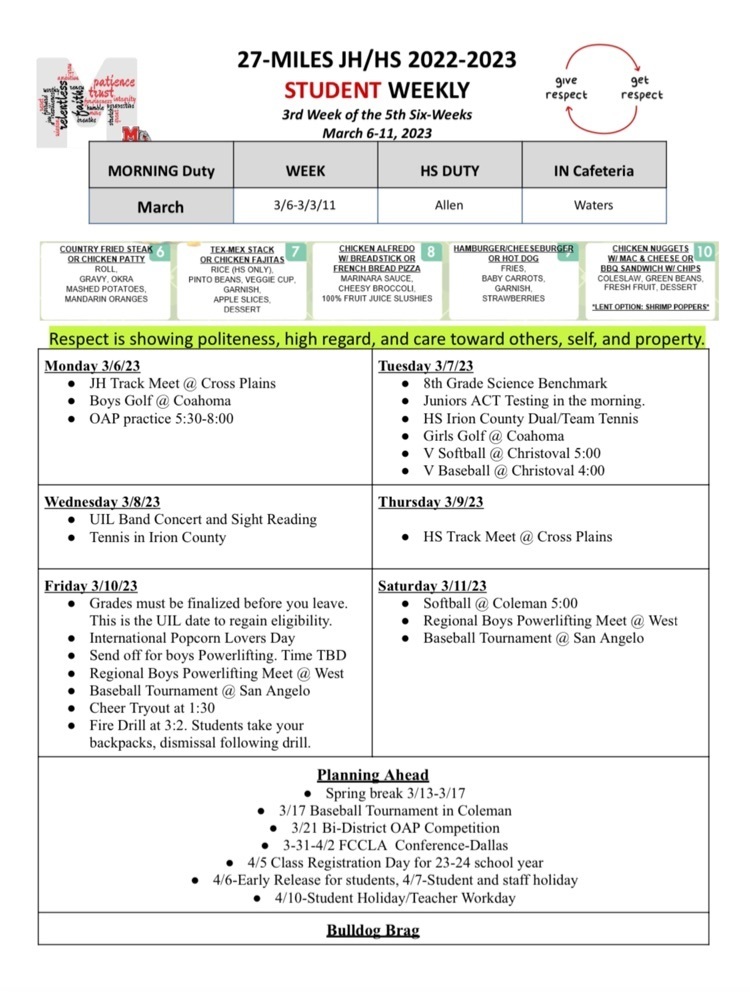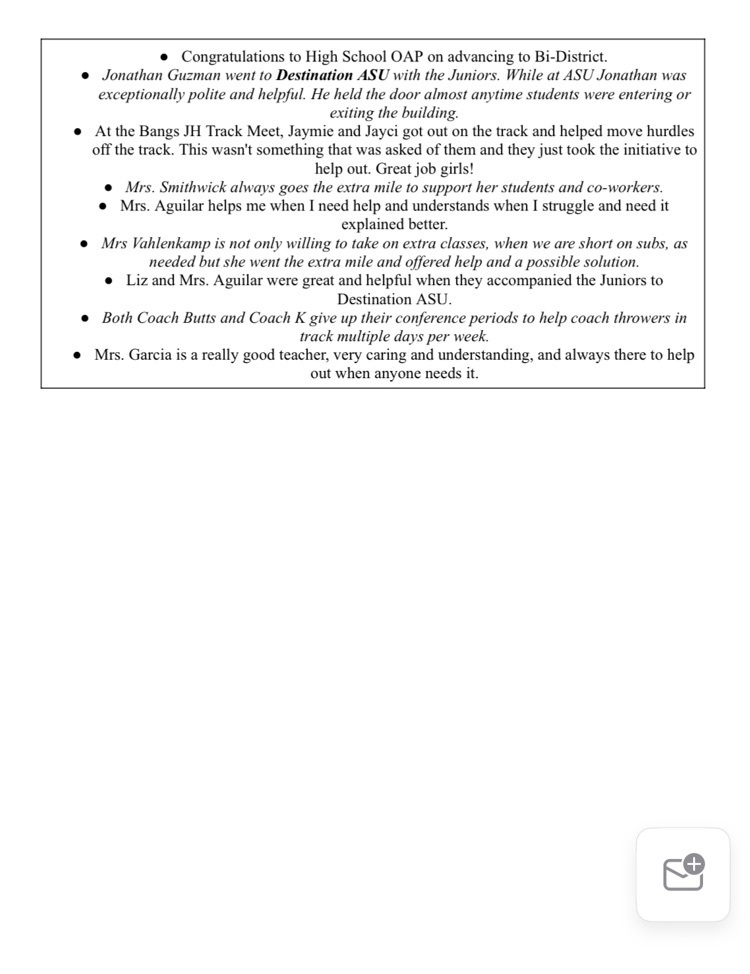 Here is the Miles Elementary Newsletter. There are a lot of dates to remember. We will update it each week.
https://www.smore.com/ngc79


SOFTBALL SCHEDULE CHANGE March 7th will be at Christoval at 4:30 March 31st will be in Miles at 7:00 GO DOGS!!
It will be a very busy week, with lots of students going in many different directions. Please watch the student portal and keep up with your assignments.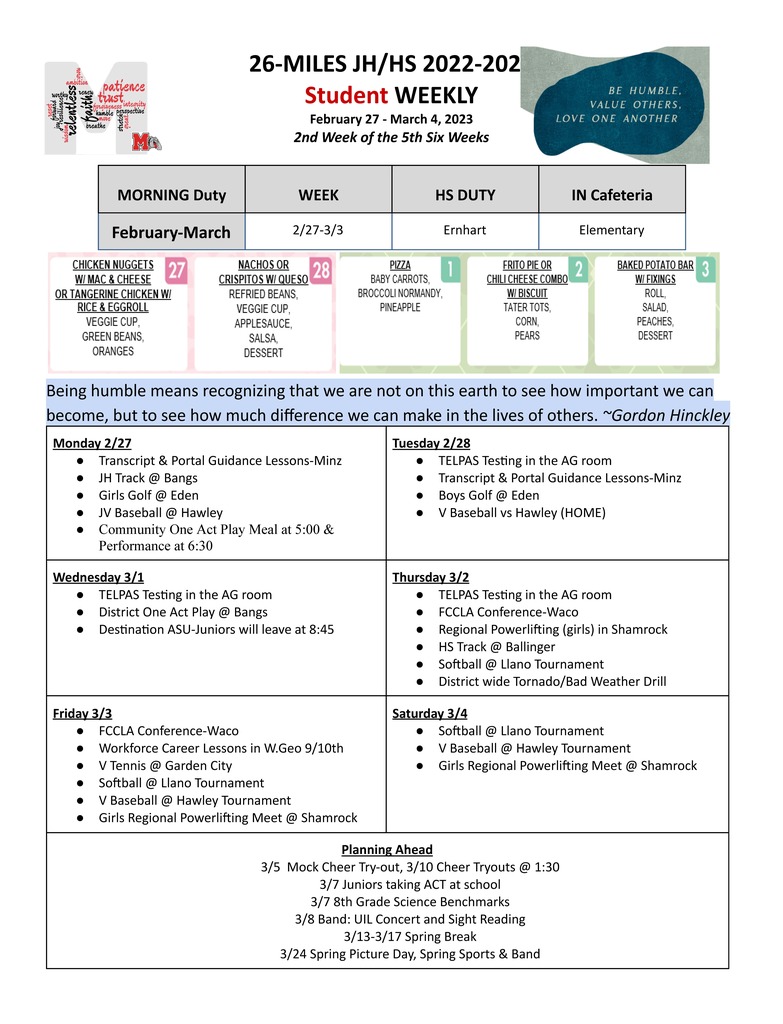 Due to the playoff basketball game being scheduled on Thursday night, Miles Elementary will move its Family STEM Night to March 30th so everyone can cheer on the bulldogs in Stanton at 6:30pm!!! Go Dogs!

Boys basketball Area Playoff info: Thursday at 6:30 in Stanton We play Plains GO DOGS!!

Good Afternoon Bulldogs! Here is the Elementary Weekly Newsletter! STEM Night is on Thursday 5:30 pm-7:00 pm. We hope to see you all there!
https://www.smore.com/xz3hb

Softball scheduled for Tuesday (2/21) has been moved to Monday (2/20)at 12:00 in Mason.
It looks to be a very busy week, and of course it will be busy most of the Spring. It is also the first week of the 5th Six-Weeks. Please make sure that you are checking the student portal at least once per week.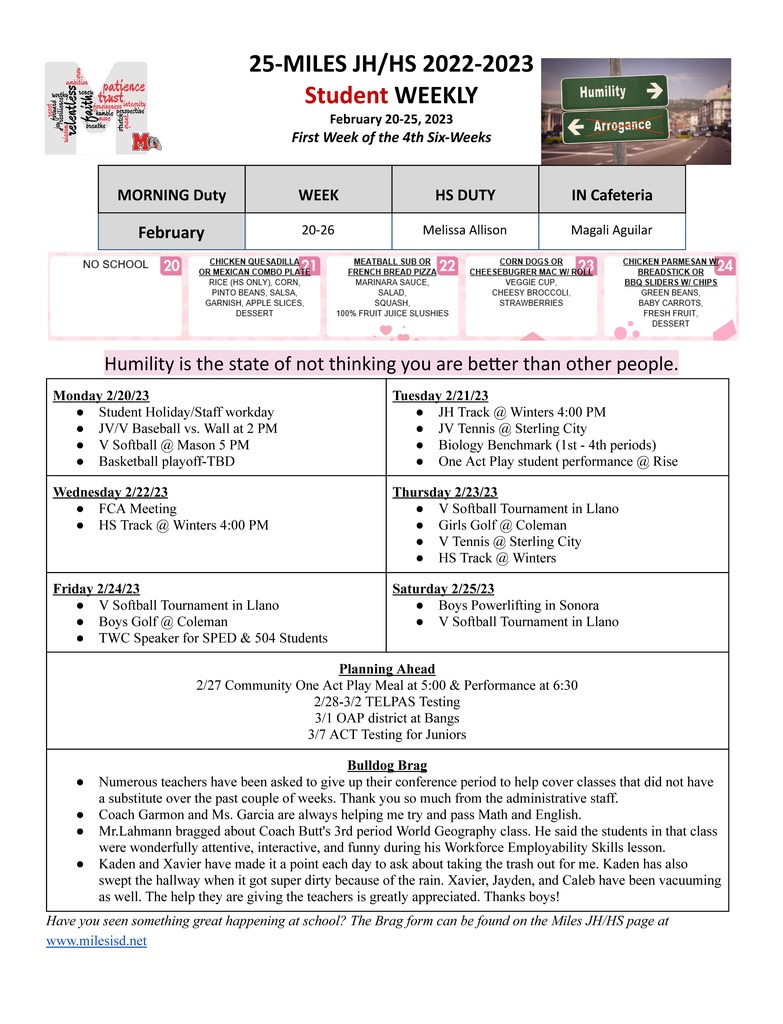 The Miles High School cast and crew of Rosie the Riveter invite you to their community performance on Monday February 27, 2023 at 6:30 p.m. in the high school auditorium. A chicken spaghetti fundraiser meal will be served before the performance from 5:00-6:15 in the high school cafeteria. The dinner will be chicken spaghetti, salad, green beans, bread sticks, and dessert. Suggested donation is $12 per plate. We will also take orders for an 8x8 pan of chicken spaghetti for $15 to be picked up that night. Pans need to be ordered by February 17, 2023. Orders can be placed by calling Donna Glass at 325-374-7743 or Kathy Glass at 325-212-6172 or by emailing
shortcake56@verizon.net
. Rosie the Riveter is set in January 1942, during the throes of World War II. Eddie, the owner of Eddie's Auto Parts Factory in Cook County, Illinois, is struggling now that there is a freeze on the manufacturing of car parts. His secretary, Rosie, wonders if the factory can secure a government contract and be converted to make airplane parts instead— if only they can find the manpower. At a time when the radio and the mail were the main sources of information, and ration books were in every household, Rosie is willing to shed tradition, roll up her sleeves and do her part. She is chosen to become the iconic image that will inspire so many women workers to join the cause. Come out and support our cast and crew and see a great show! District the competition will be held March 1, 2023 with performances starting at 1:00 p.m. in Bangs.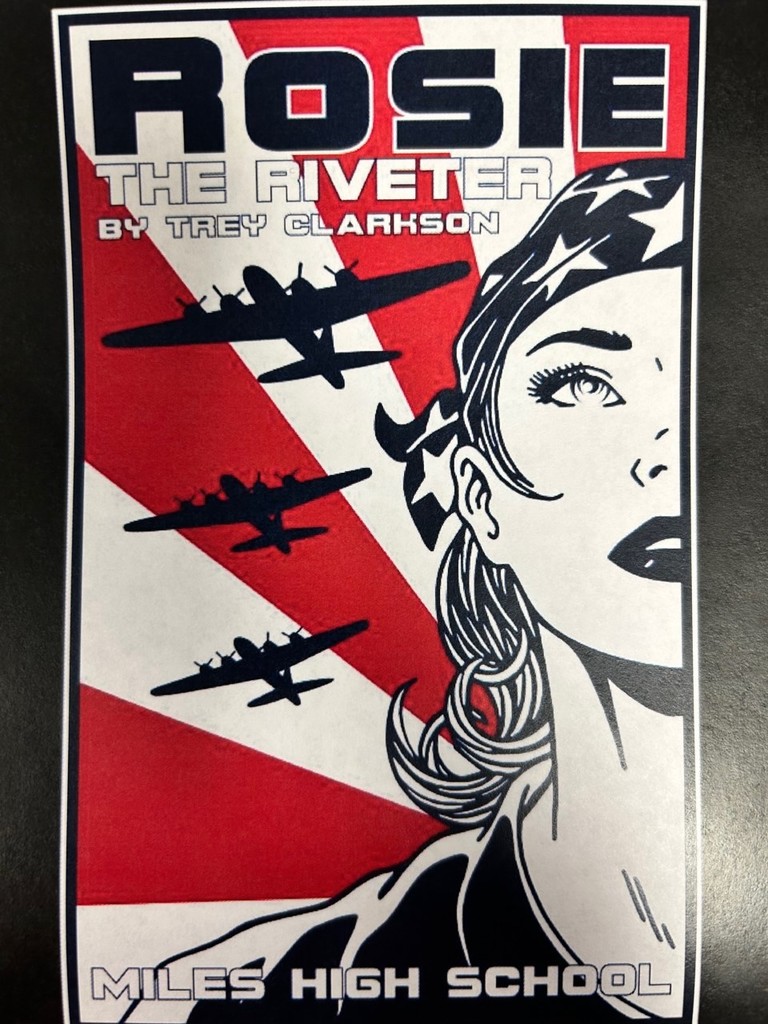 Good morning. The link attached will connect you to a "s'more" with information about Miles ISD's accountability for 2021-22, School Report Card, and A-F rating.
https://www.smore.com/4g72wf

Tomorrow is the day we've all been waiting for, DASH Day!!! Get ready to lace up those running shoes and get pumped for an awesome day full of fun. Remember to wear your Adventure Dash Bands and bring a water bottle to help you stay hydrated. Who doesn't want to have a food fight with the AD Coaches?! TONIGHT's band is the Food Fight band! Raise $30 TONIGHT and you will get the Food Fight Band and be able to have a food fight with the AD Coaches on Dash Day.
https://adventuredash.pledgebrite.org/fund/MIL23/addme
Thank you all for your support so far! We are almost there!! #AdventureDashFunRun #ADFunRun