JH-HS Weekly - Great turnout for our athletic banquet last night. Only 5.5 days left. Service projects this morning followed with lots of fun. #bulldogsRISE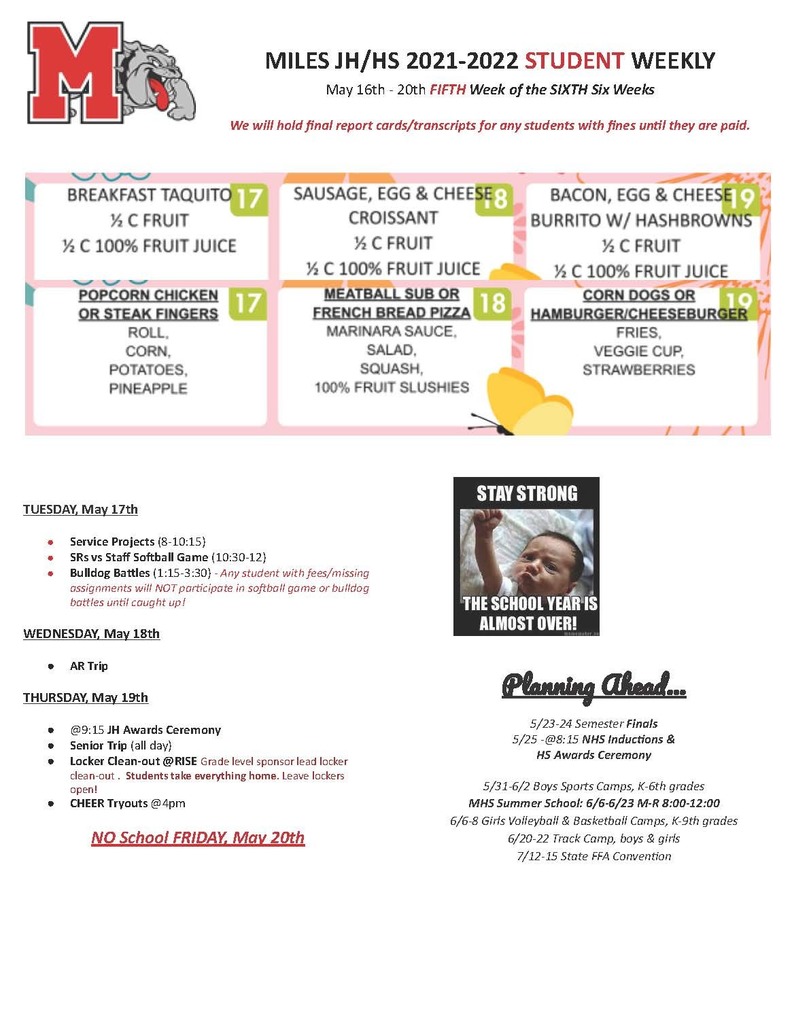 We are in need of full or twin bedsheets for our Bulldog Battles on Tuesday. If you have some that you can donate, please send them with your kid. Thanks!

Reminder to boys in athletics! We will be setting up tables at the Young Farmers Building at 1:00 today. Please come help if you can!

Bulldog Battle Teams!!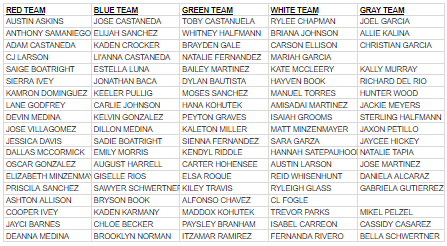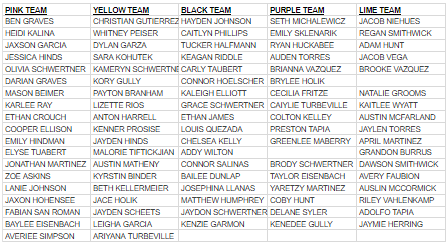 Elementary Events: Monday, May 16th- No School Tuesday, May 17th- 3rd Grade Field Trip Wednesday, May 18th- 6th Grade Field Trip (Sonora Caverns) Thursday, May 19th- PreK Field Trip (Abilene Zoo), 4th Grade Field Trip (Heritage Park) Friday, May 20th- No School Monday, May 23rd- Field Day and AR Party Tuesday, May 24th- Kindergarten Graduation: 9:30am, 6th Grade Last Walk: 12:50pm, PreK, 1st-6th Grade End of Year Awards: 1:00pm (Parents are welcome to all awards and final walk. The middle section of the auditorium is for Elementary Students only) Wednesday, May 25th- Last Day of School (Full day of Elementary)

Athletic banquet tickets are available for purchase until 3:30 today at the HS office.

JH-HS Weekly Posted - Congrats to Jonathan Baca for 10th place at STATE UIL this weekend. Baseball wrapped up their season in bi-district play, softball in area play, and our JH Tennis competed well at district, bringing home lots of medals. This is the last full week of this school year and final STAAR tests for 7th/8th grades math and reading. No school on Monday the 16th, but we will have our Athletic Banquet at 6pm. Tickets available at the office. #bulldogsRISE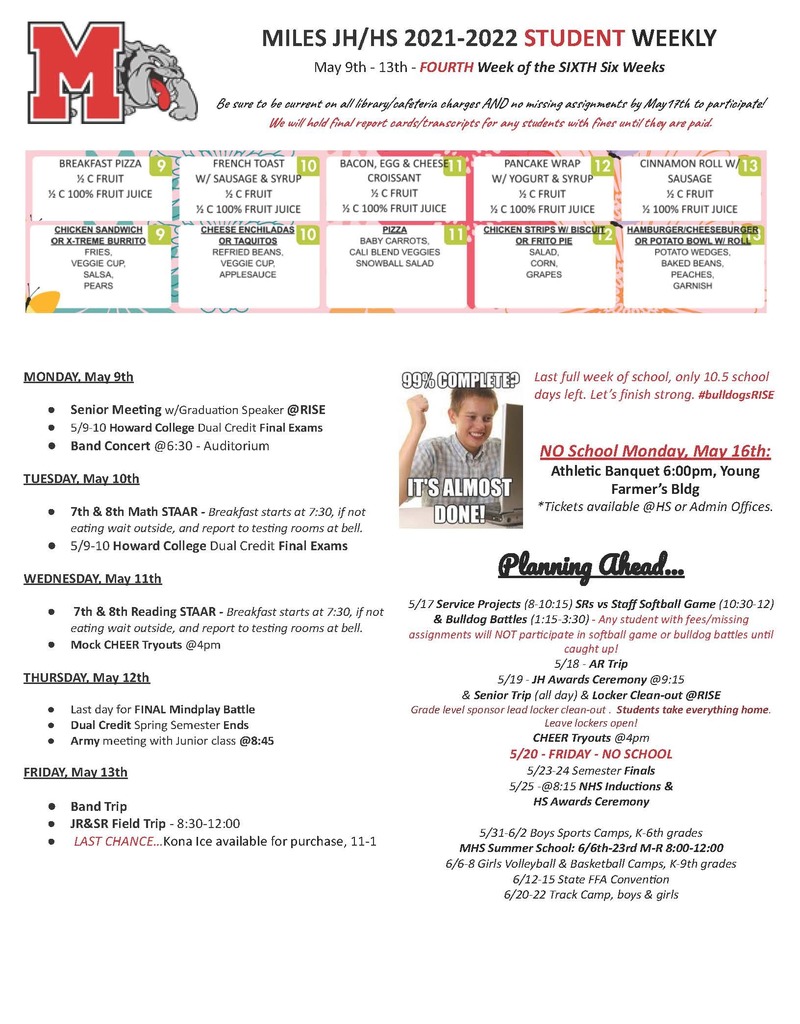 The Miles ISD School Board meeting that was originally scheduled for May 9th has been rescheduled to May 11th at 7:00pm.

The Quest After School Program will not be held on Tuesday-Thursday next week due to STAAR testing. Remaining Dates for the Quest After School Program: May 9th, 17th, 18th, and 19th

Congrats to our digital arts class for winning 2nd place in the Runnels County Film Festival this past weekend. A special thank you to our drones class for capturing the footage used. #bulldogsRISE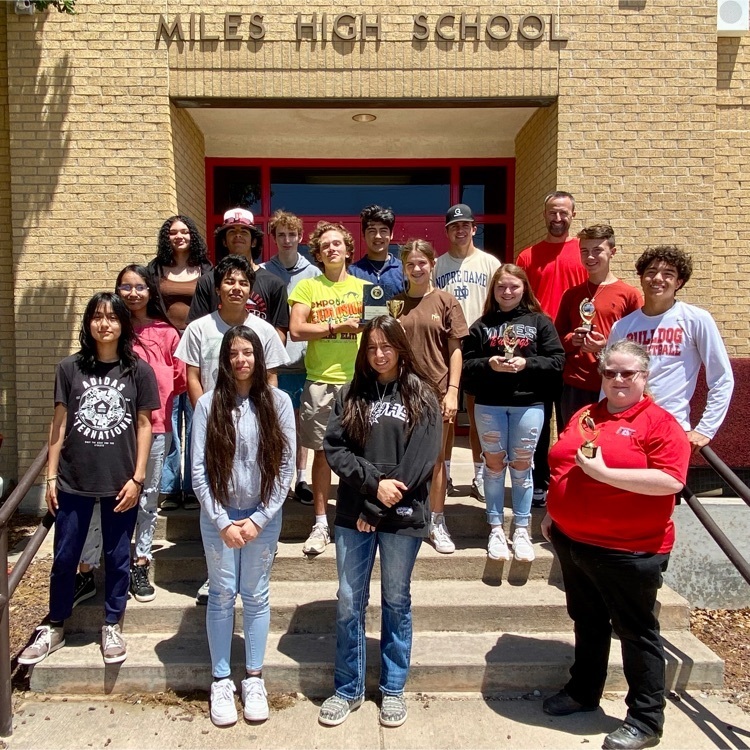 Miles Bulldog All Sports Camp for incoming K-9th grade will be held May 31 - June 2. This camp will include football, basketball and baseball. Girls basketball and volleyball camps will be held together on June 6 - 8. Registration forms will be sent home with all students or you can pick up a registration form from the high school or elementary offices. GO DOGS!!

Baseball Playoffs: The Bulldogs will play Anson in a best of 3 series starting Friday night @ 7 at Abilene Cooper High School. Game 2 will start at 3 pm Saturday afternoon.

Junior High Awards Ceremony - May 19, 2022 @ 9:15 a.m.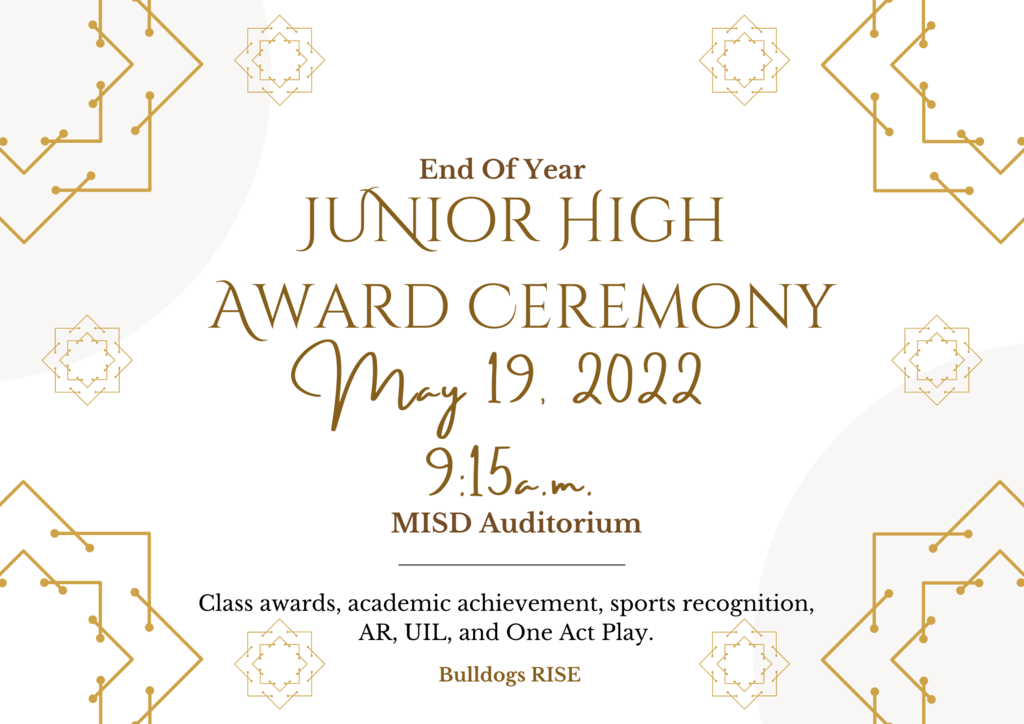 Congrats to our STATE BOUND FFA Livestock Judging team and coach! They represented us well in College Station this weekend. #bulldogsRISE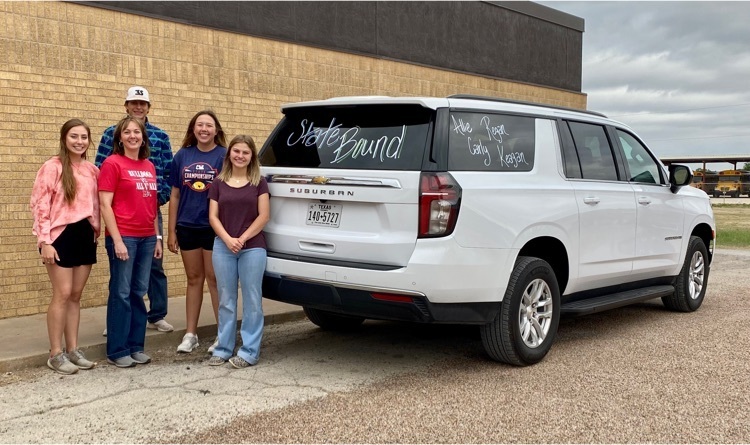 Principles of Hospitality "FoodTruck" Fun - Students planned menus, price checked, practiced cooking, prepared needed quantities, and served us with a smile over the last two weeks. We give them five stars and highly recommend!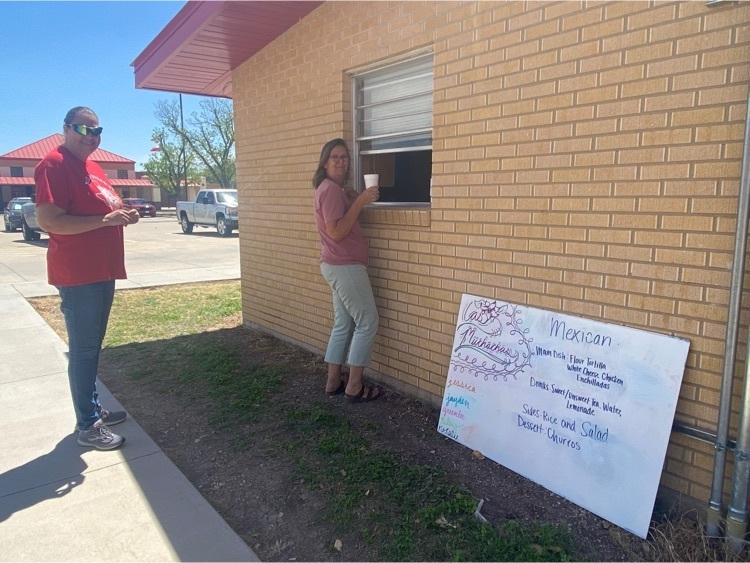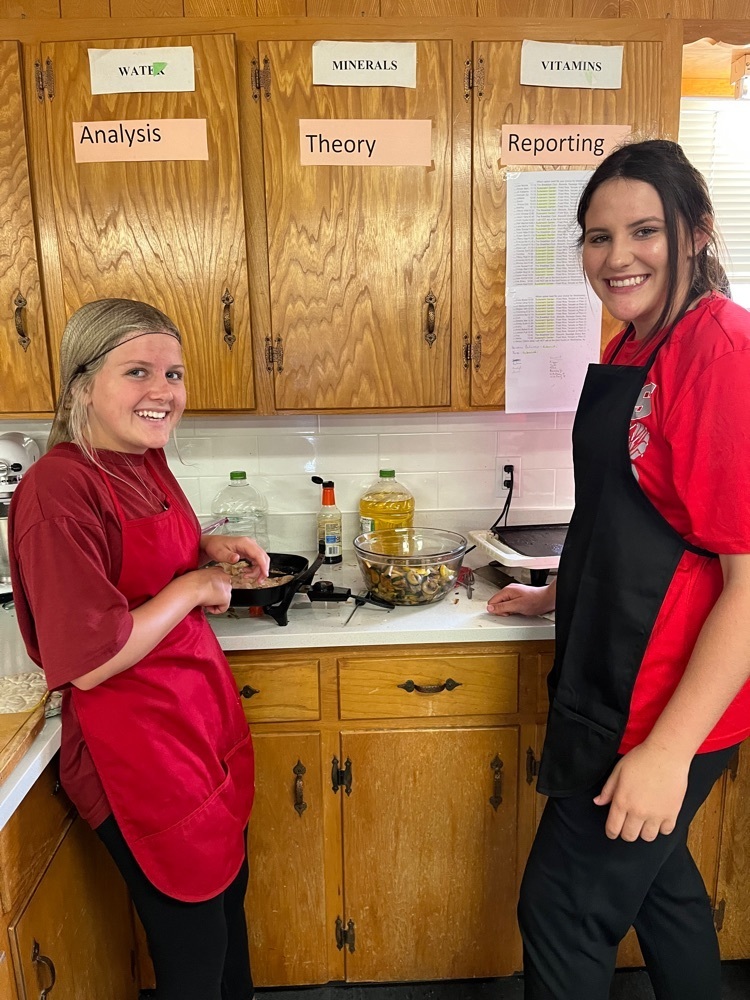 JH-HS Weekly Posted - Track season wrapped up this weekend, congrats competitors and coaches. Our digital arts and drones classes received 3rd place at the Runnels County Film Festival. LAST day to test for AR Kalahari trip is tomorrow, May 2nd. STAAR/EOC testing this week, more baseball/softball, and STATE UIL Social Studies. Teacher Appreciation Week & Lunch Hero Day...read the weekly for all the details!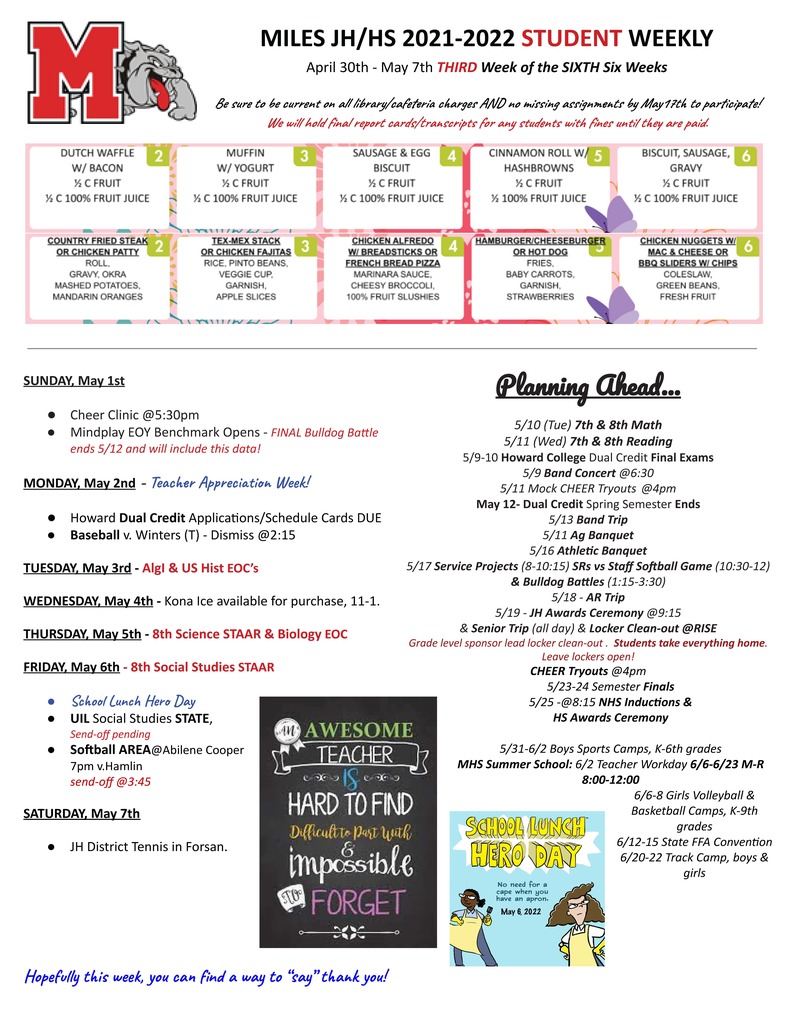 Pastries with Parents is tomorrow morning starting at 7:15am. Hope to see all Elementary parents/grandparents!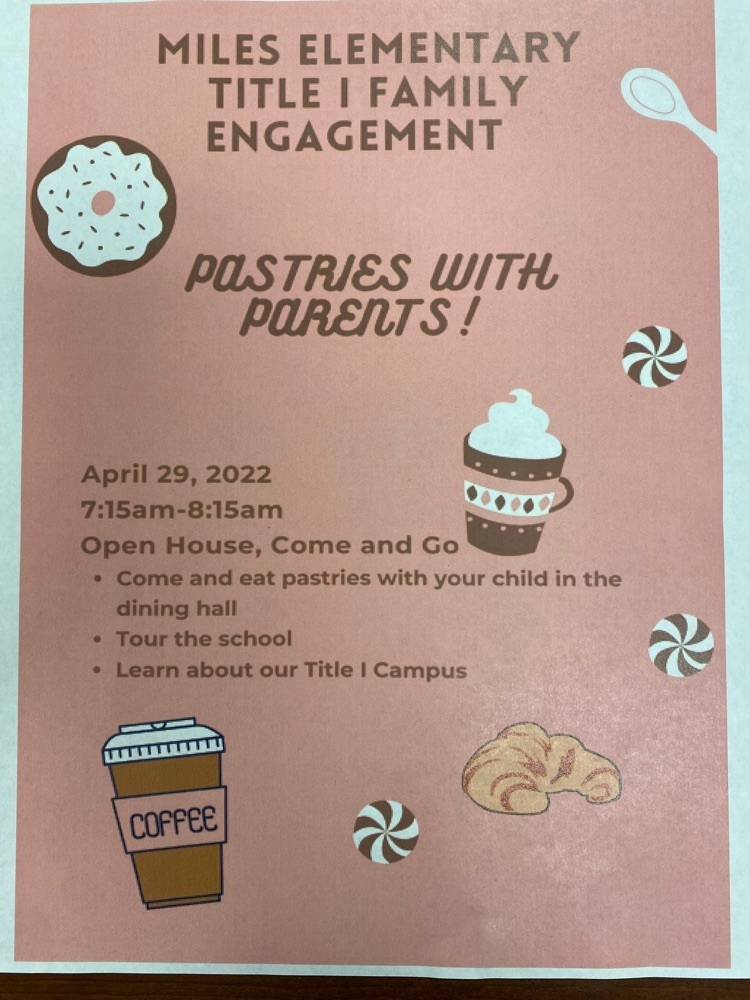 SCHEDULE ALERT: The Bulldogs baseball team will play a 3/4 seeding game on Monday May 2nd in Winters at 4:30.


Don't forget Pastries with Parents is Friday between 7:15am-8:15am! Cobblestone coffee with pastries! Hope to see you there!