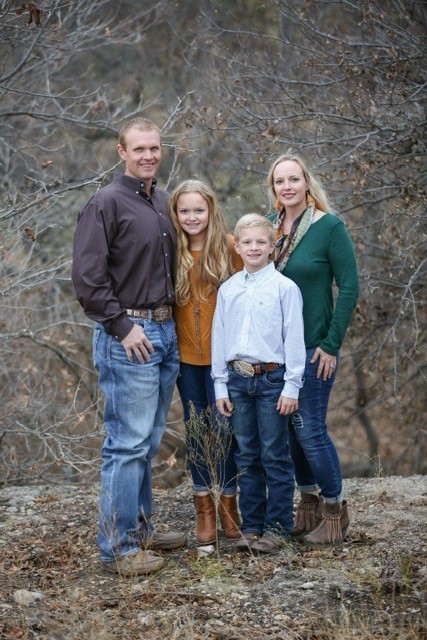 Teacher Spotlight
Clint Askins
Tuesday, March 23, 2021
Name: Jill Kellermeier
Years teaching: 20
Grade level and subject: High School Math
Hometown: Eola, TX
Where have you taught: Fredericksburg High School, Lee Jr. High (San Angelo), Central High School (San Angelo), Lubbock Cooper High School, San Angelo Central, Ballinger High School, and Miles High School
Describe your favorite teacher. Mrs. Webb - she seemed mean and unrelenting at first – but after about 6 weeks became everyone's favorite – she treated us fairly (not necessarily equal) and demanded our very best. She was brutally honest – but kind and encouraging at the same time.
Why did you choose Education as your profession? I love teaching and I love students – best job there is and I secretly can't wait to see what the kids grow up to be. Like planting a crop – giving it as much care as you can – praying through the storms – and waiting to see what the harvest will bring.
What does success look like in your classroom? When a kid finally starts to believe in themselves – whether in their "math skills" or just life in general. Confidence is hard for teenagers – so it is great when they finally feel comfortable in their own skin, find their talents, and use them to improve the world around them.
Favorite/funniest teaching moment? Too many to count
What is unique about Miles ISD? The kids – they ACCEPT everyone but they also EXPECT them to be good humans. What a blessing this community is!
What makes you hopeful? The students – they are always willing to pitch in and help where needed – whether it is in their family, school, or community. The future is in good hands with these young adults.
Advice to parents: Teachers and coaches typically are doing their very best to help your child/team be successful. Trust them and have conversations with your kids often. Getting an "A" is not as important as the critical thinking and learning kids might go through to earn the "C". Often – those are the more defining moments!
Advice to a first year teacher: Be kind to the janitor & secretary (they do the most work and secretly run the school). And be consistent in the classroom – if you prepare the kids for procedures – you will have very little discipline problems. Kids usually only "mess up" when they don't know what is expected – so be clear and kind and honest with them. They are so smart and deserve our respect.
Favorite Quote: A smooth sea never made a skilled sailor (it is on the wall in my classroom)
Favorite movie: Home Alone
Favorite fast food: Chick-fil-A
Hobbies: Gardening & crafting
Ideal vacation: Not a stock show - ha! Seriously – anywhere I haven't been before. I want to see as much of the world as possible!